With sup­port of Goethe-Insti­tute Munich and in coop­er­a­tion with Goethe-cen­tre Hyder­abad Radio Mis­ch­poke real­ized a research around audi­ble lit­er­a­ture in three dimen­sions: Work­shop with stu­dents of the depart­ment of the uni­ver­si­ty of Hyder­abad, trav­el­ling through vil­lages and a live radio sit­u­a­tion dur­ing the fes­ti­val.
Radio Mis­ch­poke Jin­gle
Pre­lim­i­nary to the fes­ti­val, a work­shop will be giv­en to stu­dents of The Depart­ment of Com­mu­ni­ca­tion at the Uni­ver­si­ty of Hyder­abad who were inter­est­ed to use exper­i­men­tal Radio as a method of self-expres­sion and bio­graph­i­cal rearrange­ment. This work­shop will result in a live radio broad­cast for BOL Hyder­abad, the com­mu­ni­ty radio inside the cam­pus. Stu­dents who are inter­est­ed in exper­i­men­tal radio pro­duc­tion could join us in the mak­ing of Radio Mis­ch­poke with­in the fes­ti­val.
We would like to col­lect sto­ries and dif­fer­ent forms of lit­er­a­ture, trav­el­ing through the region. Dur­ing our stay, we will be access the ready-estab­lished con­tacts to local envi­ron­ments, ini­tia­tives and groups that are engage in an active change in soci­ety.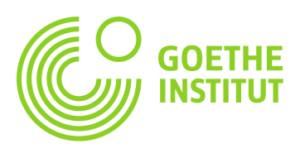 This project is kind­ly sup­port­ed by Goethe-Insti­tut in Munich